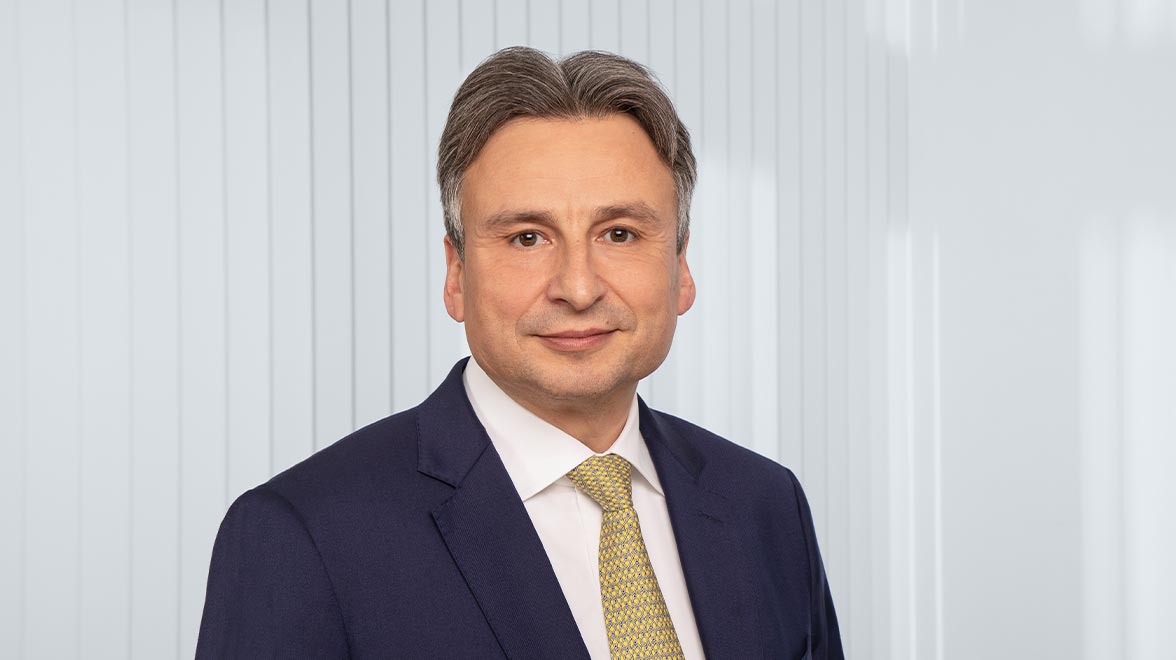 Welcome to the Metzler Asset Management (Japan) Co., Ltd. website.
We appreciate your continued support. Here, we will introduce the contents of our global financial services together with their unique history and management philosophy.
The purpose of our establishment in 2001 was to provide Japanese customers with global investment strategies and services as an independent partner worthy of trust and with investment advisory business experience developed over many years. Since then, we have represented an important and continuous part of the Metzler family, which was founded in 1674 and is the oldest family-owned private bank in Germany.
Our goal is to always have the ability and entrepreneurship to respond quickly to the ever-changing environment from a long-term perspective. We always act in a future-oriented manner and at the same time are willing to adapt in response to the demands of the surrounding environment, a principle that we have steadily and consistently maintained over the centuries.

We skillfully navigate our way through times of crisis and are engaged in constant pursuit of new ideas and perspectives, both existing and innovative, as well as those that are seemingly refutable.

Needless to say, it is the interests of our customers that our ambition knows no bounds.
To that end, we have honed our sense of what is worth holding on to.

I personally believe that these values are firmly rooted in the cultures of both Japan and Germany.
Since my first visit to Japan in 1981, this fascinating country has made a number of indelible impressions on me.

I was very fortunate to have the opportunity of living there for 10 years and to meet many impressive people. Even after returning to my home country of Germany, I maintained my close relationship with Japan, both publicly and privately.
And it is the same today.

As Chairman of the Japan-Germany Business Circle and Chairman of the Board of Directors of the Japanese-German Center in Berlin, it is a great pleasure for me to forge an ever-closer relationship between Japan and Germany.

My personal fascination with Japanese culture is infinite. And I am delighted to spread it to more people in Germany. For example, my enthusiasm for the Bayreuth Festival, which attracts various guests from Japan every year, and my enthusiasm and passion for Nippon Connection, the world's largest Japanese film festival held every year in Frankfurt.

In the future, we will continue to expand our personal relationships, provide our customers with excellent financial services and business opportunities in Japan, and strive to develop a collaborative relationship between Japan and Germany in various areas - this will be an unparalleled honor and joy for me.

Gerhard Wiesheu
Member of the of Executive Board of B. Metzler seel. Sohn & Co. AG
Born in 1962, he graduated from the Faculty of Business Administration and Economics at Landshut University and earned a bachelor's degree in economics from the same university. He then studied East Asian economics at the Duisburg Graduate School.
Since 1987, he has performed various roles such as the manager of the investment banking division of the Commerzbank AG headquarters in Frankfurt, and the manager of the Japanese and British institutional investor sales section.
From 1991 to 1999, he held a key position at Commerz International Capital Management GmbH. In particular, from 1995 to 1999, he was the representative director of the company's Japanese subsidiary (Commerz International Capital Management (Japan) Co., Ltd.) in Tokyo. From 1999 to 2001, he was Managing Director of Commerzbank Investment Management Headquarters in Frankfurt.
In April 2001, he joined Bankhaus Metzler and became Managing Director of Metzler Asset Management GmbH (he is currently Chairman of the Board of Corporate Auditors). In May of the same year, he became a director of Metzler Asset Management Co., Ltd., a Japanese corporation.
Since May 2002, he has been a partner (management officer) of B. Metzler seel. Sohn & Co. Holding AG (Metzler Group holding company), and in 2012 he became an executive board member of the company.
In 2015, he was appointed as an unlimited liability partner of B. Metzler seel. Sohn & Co. KGaA.
Main positions within the Metzler Group
| | | |
| --- | --- | --- |
| Company name | Job title | Date of inauguration |
| Metzler Asset Management (Japan) Co., Ltd. | Director | May 2001 |
| Metzler Payden LLC | Director | June 2003 |
| B. Metzler seel. Sohn & Co. Holding AG | Executive Board Member | May 2012 |
| Metzler Pensionsfonds AG | Chairman of the Board of Corporate Auditors | August 2013 |
| B. Metzler seel. Sohn & Co. KGaA | Unlimited liability partner | December 2015 |
| Metzler Asset Management GmbH | Chairman of the Board of Corporate Auditors | September 2014 |
History of visits to Japan as a member of the business community of the Federal Republic of Germany
Delegation Representative
2015 Chancellor Merkel

2016 President Gauck

2018 Mr. Altmaier, Federal Minister for Economic Affairs and Energy

2019 Chancellor Merkel